A new Metaverse-linked NFT game that has surfaced recently is themed around a "beggar" fleeing a nervous husband. The mechanics of the new game are very similar to what happened in Planatina, Brazil, in the form of Givaldo Alves.
A beggar engaged in an apparently consensual romantic relationship with a married woman in a car on a public road, while police are still investigating. The situation was eventually discovered by her husband, a personal trainer who ended up physically assaulting the homeless.
After rising to fame with this episode, former homeless Givaldo Alves finally made his way to the social network, winning an apartment from an influencer with ties to Brazil's cryptocurrency pyramid.
As such, he now flaunts a lavish life and sees his image being used to create various meme cryptocurrency tokens, a dangerous situation for serious investors.
"Beggar" becomes the theme of Metaverse NFT game
The Facebook page, created on April 25th, announced the launch of "MendiGame," a kind of out-of-the-ordinary novelty.
That's because the entire game is based on only three characters, beggarOne beautiful maria and Ron Bravo. To play the game, interested parties must purchase one of the characters, sold through the Box, which can be Common, Rare, Super Rare, Epic or Legendary.
If a player has two characters and "walks through" them, he may have a chance to get a super-legendary NFT.
"MendiGame is a crazy and fun escape game where our naughty beggars must escape Rony Bravo to avoid being spanked and Maria Bonita to avoid being kissed."
In addition to purchasing NFTs for characters, players must also purchase items that power the match. In Mendigo's case, "soup" needs to be purchased, namely "whey protein" by Rony Bravo and "cosmetics" by Maria Bonita.

Game Tokens Are Called "Handouts"
For example, in NFT games such as Axie Infinity, players are rewarded with tokens such as SLP. According to the project roadmap, in the case of MendiGame, the base token will be "Esmola", which is scheduled to launch in May.
While the name and token economics have been revealed, the project's network has not been revealed. According to the investigation, the project claims to be audited by Certik, a company known for auditing smart contracts, but this information is not available on the company's website. Live Coins.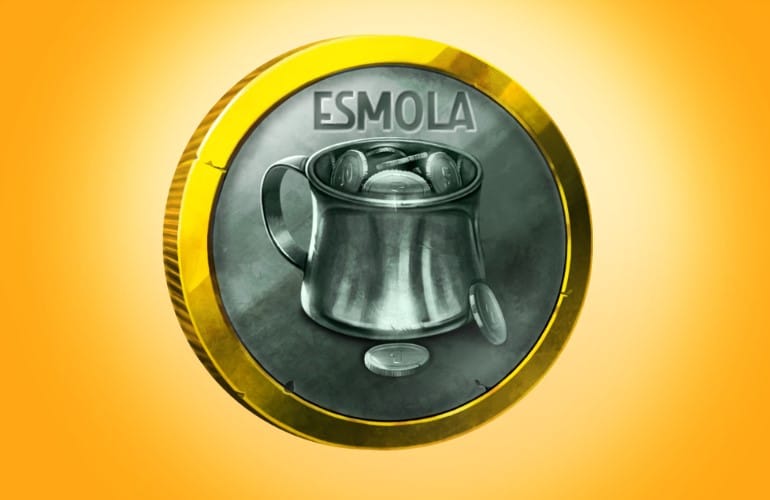 The founder cited by the page is 23-year-old Cristiano Santiago, who claims to be a fan of cryptocurrency technology, although he admits that he is not well known in the market.
The problem with cryptocurrency games
It is important to emphasize The NFT and Metaverse game market has been unsustainable in recent months. Many of the games that hit the market have barely lived up to their promises, failing to keep up for months.
One of them is the CryptoCars, CryptoPlanes, and CryptoGuards game series, which planned a metaverse that many NFT analysts considered promising, but only brought huge losses to gamers, including Brazilians.
Even Axie Infinity has struggled to keep its gamer base loyal as its AXS token plummeted 81% over the past six months, in addition to a sharp drop in SLP from 97% in 10 months.
In other words, while this topic may get a lot of attention in Brazil, NFTs gaming is considered a very high-risk investment, and it is impossible to predict how long it will last, or whether it will actually launch.