The Metaverse is either the big news of late or the biggest tech joke of late, depending on who's talking. The environment that mixes virtual reality, 3D graphics, and the decentralized internet is still an unknown to many.in an exclusive interview Canal TechnologyConrado Leister, managing director of Meta in Brazil, believes the concept will open up "new perspectives on diversity and inclusion" and estimates it will become a reality around the world within five to ten years.
Meta – the conglomerate that owns Facebook, WhatsApp and Instagram – is undoubtedly one of them big tech More interested in the success of the metaverse. Since announcing his intention to focus on the concept and calling it "the next chapter of the internet," Mark Zuckerberg has made it clear that much of the company's research and development for the next few years will have the metaverse in mind.
However, the company has been the target of suspicion due to its recent history of handling personal data. Especially during the Cambridge Analytica scandal in 2018, the information of more than 87 million people on Facebook was misused for political activities. That's why experts worry that Meta, in addition to using its huge market share to monopolize the concept commercially, could also gain an amplified informational power in the new internet environment.
Overall, Leister said in the interview that Meta not only intends to engage more companies and entities in discussions to create more incisive security and privacy parameters, but that the company has learned from past mistakes and will use the experience to predict similar problems that we have seen and still see in the current stage of the Internet. "That's why we have an open conversation ahead of time," he said.
Conrado, Meta's proposed metaverse is based on four pillars: economic opportunity, privacy, security/integrity, and fairness/inclusion. Why choose these pillars?
It is important to note that Metaverse will be a joint construction and will not be controlled by Meta or any other company. This would be similar to developing the internet as a whole, rather than launching specific applications. We are committed to working with other companies, developers, policy makers and experts on secure development based on the principles of interoperability between companies.
The Metaverse will not only provide companies with higher levels of creativity and innovation, it will also generate new demands. Some brands have experimented with apps leading to this reality — from holograms to augmented reality filters that allow people to try on makeup, simulate glasses or test how a sofa would look in a living room. Examples of this are already within reach through apps and mobile devices.
We believe that the metaverse can foster social change and open up prospects for diversity and inclusion. We're committed to working with professionals who will help build this environment in many ways (such as AR developers and creators), make these technologies as easy to use as possible, enable more diverse representations through avatars, and help people Overcoming language barriers through initiatives such as artificial intelligence.
How is Meta's partnership and investment in Metaverse? In October, the company announced a $10 million fund to encourage creators to build content in a beta version of the VR Horizon environment. Will there be more such examples?
Globally, we will invest $150 million over three years to help develop the next generation of Metaverse creators. Investing in this area means enabling high-quality immersive experiences that change the way we learn. And, in the future, use technology to increase access to education to communities that may not have access.
Can you advance some of the ideas under development? Have you managed to get Brazilian companies and creators to work in a virtual world?
This month in Brazil, we launched the RAP Challenge: Augmented Reality on the Skin, a Brazilian initiative to increase the diversity of AR filter creators. We will provide training and rewards specifically for the Black community, bring more representation to this ecosystem, and help alleviate the huge inclusion gaps in the digital environment.
Across Latin America, we work with organizations like Platzi (one of the leading online education platforms in Latin America) and the Organization of American States to train creators on coding and Spark AR technology. In total, over 13,000 immersive augmented reality learning training places have been offered in the region over the past six months.
We are inviting internship startups seed From Latin America, applying to raise funds from our investment arm, NPE Ignite. NPEs (New Product Experiments) are built for marginalized communities to experiment with new technologies so that they can one day scale up around the world. We believe that Metaverse will create opportunities across the region, and we have helped build this with diversity and responsibility from the start.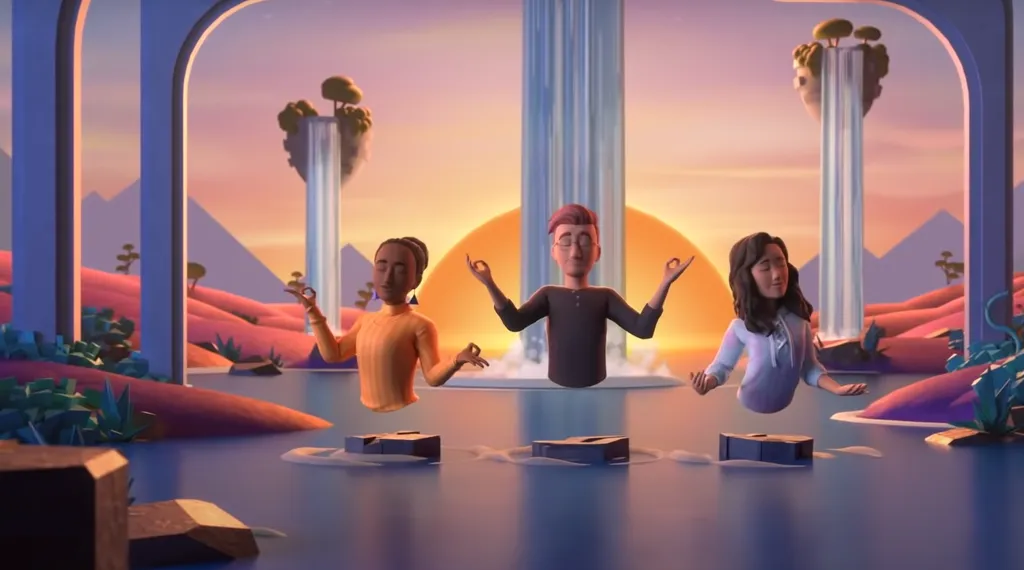 Is there a meta-timeline that gradually starts the metaverse in every region of the globe? Taking Brazil as an example, when will the virtual world start to be practiced? Are ITS-Rio, Safernet and IP.Rec still involved?
We believe the metaverse will be built together in the next ten years – we're talking about a five to ten year horizon. However, some important parts of the metaverse are already in our daily lives, such as augmented reality. Worldwide, more than 700 million people use augmented reality effects in our apps every month. The technology is already accessible via filters on mobile devices and 2D apps, Facebook and Instagram.
Four Brazilian organizations are among ten new partners in our XR program [sigla em inglês para Realidades Estendidas] and research funding. ITS Rio [Instituto de Tecnologia e Sociedade do Rio] will create a center Panel of Experts to Identify Opportunities and Challenges of the Metaverse in Latin America, especially Brazil; Iris [Institute for Research on Internet and Society] Privacy and data protection in immersive technologies will be studied in the context of governance policies and structures; Safernet will organize workshops and Hackathon Discuss the safety of women and children in virtual and augmented reality experiences; IP.Rec will analyze Brazilian public policies applicable to virtual and augmented reality.
Metaverse needs technical requirements to participate, such as 5G internet and virtual reality headsets. Aside from being considered expensive and too heavy, these last devices were not made in Brazil. When do you think this technology will become cheaper and more accessible to consumers, including Brazilians?
Oculus products aren't currently available in Latin America, but we've been exploring options to expand distribution. We want to bring our products to new countries in an appropriate way – with local language, content and developer support. At the same time, we are investing in projects and research focused on making the metaverse and virtual reality (VR) devices and experiences more accessible to more people.
No matter what app or technology you use, everyone should be able to benefit from what Metaverse has to offer. Meta Horizon Worlds is one of the best examples of the Metaverse experience, and it's not just for VR devices. We are designing it to work in a mobile app, website on our Facebook and Instagram apps. In other words, the metaverse does not depend entirely on access to such devices.
When Meta announced the Metaverse concept, there was a lot of mistrust. Ken Kutaragi, the inventor of the PlayStation, believes it isolates the user from the real world. For Tony Fadell, the creator of the iPod, there is no problem that needs to be solved by the Metaverse. How did the company respond to these criticisms?
There is no substitute for being together physically. The arrival of the metaverse doesn't mean we'll spend more time online than in person. But when we can't be there in person, the Metaverse will allow for a more immersive and meaningful online experience. It makes it easier for us to feel like we're sharing an experience, even when we can't be together, such as playing a family game or attending a concert at a distance.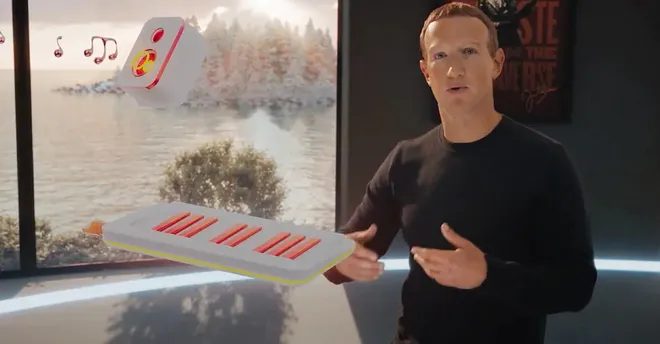 Former Meta employee Frances Haugen said the metaverse would be "addictive and would strip people of more of their personal information while giving troubled companies a monopoly on the online business again." All this, aside from the Cambridge Analytica scandal, has implications for Metaverse's plans What impact? What is the impact of Meta?
We have learned a lot from the rise of the web and mobile internet, and we should use it to help make the Metaverse a safe platform. Privacy and security principles need to be built from the ground up. That's why we have an open conversation ahead of time.We have launched a $50 million investment fund [R$ 245 milhões] The next two years will be with player From industry, civil rights organizations, government, NGOs, and academia on how we can build these technologies responsibly.
We will also leverage our infrastructure, investments and experience, including 40,000 employees working in security at Meta, and more than $13 billion in [R$ 63 bilhões] Investing in this area since 2016.Additionally, we announced an investment of over $5 billion [R$ 24 bilhões] 2021 is safe and sound.
Meta's Horizon Worlds will take 47.5% of the revenue developers earn from selling virtual items. Apple spokesman Fred Sainz called it "hypocrisy" because Mark Zuckerberg had previously complained about the fees Apple charges in the App Store. Is this exchange rate really set?
We recently announced plans to gradually bring Horizon Worlds to platforms other than VR devices so that more people can use the new technology. As this happens, and Horizon Worlds involves mobile devices, other companies will charge their own platform fees. In the case of Meta Quest, the revenue we generate using the store directly offsets the retail cost of the Quest device – it's worth remembering that there are currently no sales in Latin America.
Our approach is to expand the VR market by providing affordable equipment, and this revenue is critical to achieving that goal. The economic value we bring to developers is clear: there are currently over 120 games grossing over $1 million on the Quest Store alone, an achievement unimaginable on any gaming platform in virtual reality a few years ago .
What are Meta's plans to address the expected data governance, security and privacy fees in the Metaverse? How are these plans different from those already done on Facebook and the group's other platforms?
Building the metaverse responsibly is a meta-commitment and should be a collective effort. As mentioned in previous answers, we hope to collaborate with many other participants on this journey, and we believe this diverse perspective will greatly advance this new technology for inclusive, safe, accessible and diverse way to form.