Prota Games co-founders Lucas Machado, Santiago Blanco and Paulo Rizzo (Illustrated by NeoFeed)
If Wildlife puts Brazil on the game when it grabs investor attention and raises enough money to become a unicorn, another startup wants to follow suit. But it intends to do so by exploring the cryptocurrency market and metaverse.
The applicant in question is Prota Games. The company is a content producer in São Paulo, founded in 2019 by Santiago Blanco, Lucas Machado and Paulo Rizzo, and is currently transforming into a game developer. To that end, it raised R$14 million in an investment led by Iporanga Ventures.
Announced this Friday, June 10, a round of capital injections seed In addition to GP Investments chairman Fersen Lambranho, investors such as Big Bets and Class 5 Global participated. The money will be used to support the production of the company's first game.
Dubbed "Metaverse Heroes," scheduled for release in October, the title is inspired by "Diablo and Hades," in which players control a character and develop his attributes in an open world. The biggest difference is that the game will also allow players to explore the crypto market.
"Games are becoming more and more connected to these assets, and it's a huge market that continues to grow," Santiago Blanco, co-founder and CEO of Prota Games, said in an interview. new feed"The most important thing for us is to create a game with a high quality standard."
The idea is to allow items collected in the game to be sold along with non-fungible tokens, transferring real money between players and companies. In a pre-sale of game items held in January, Prota Games raised over 4.5 million BRL in NFTs.
Blanco said that while it is possible to generate revenue through gaming, that is not the end. "no play and earn", it says. "The point is the tokenization of assets and the game economy, not people playing to make money."
That amount, obtained through an as-yet-unreleased game, may justify investor interest. "In our view, all games will migrate to this market," said Renato Valente, partner at Iporanga Ventures. Prota Games is the manager's first foray into gaming.
Other numbers are also helpful in understanding interest. Estimates from Dutch consultancy Newzoo state that the gaming market should grow by more than 5% this year and transfer $203 billion globally. In 2021, the recorded figure is $192.7 billion.
new stage
The millionaire value gained in the pre-sale is no accident. Before Betting became a game developer, the company explored the gaming market as a content producer, streaming videos of titles like "League of Legends," "Fortnite," and "Free Fire" on streaming platforms.
"There's a lot of people consuming this type of content while the quality of the production is still poor," Blanco said. "It's a great opportunity to start a business."
To differentiate itself, the bet is a production based on data that determines what content has the greatest audience potential. The deal paid off. In its third year of operation, the startup has reached 65 million monthly video views. The goal is to reach 150 million monthly views by the end of this year.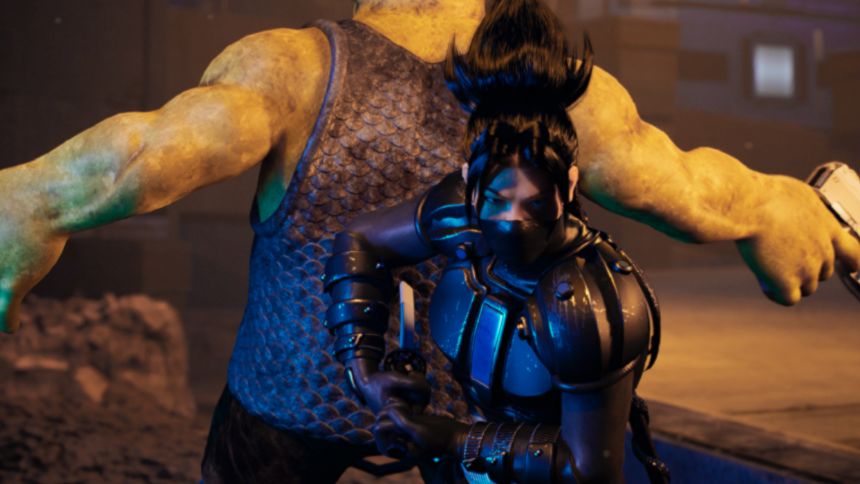 In addition to advertising revenue on platforms such as YouTube and TikTok, Prota Games also earns revenue from subscriptions to exclusive content.​​​ Take the game "Fortnite", for example, from R$ 199 per year it is possible to get tips and lessons from esports professionals.
Prota Games doesn't disclose figures related to the company's revenue, but it can be said that it will increase revenue by creating new revenue streams. It is worth remembering that even if they are traded on the secondary market, part of the transaction value of NFTs goes to the content creators.
For example, Nike charges 10% of the value of each transaction on the secondary market for its collection of 20,000 NFT virtual shoes sold in April. Some models are being sold on the OpenSea platform for up to 100 units of ether (ETH) coins, equivalent to $178,700.
To keep the game running smoothly, Prota Games is beefing up its current team of 42 employees, some drawn from rivals such as Wildlife and Rio Grande do Sul developer Aquiris, which received Epic Games in April. Donate to acclaimed games like Fortnite and Gears of War. The funds raised will be used by the company to hire 18 employees.
By 2023, Blanco admitted that the startup could start working on the production of new games because, according to the entrepreneur, "it's a very seasonal market." However, the current focus is on the release of Metaverse Heroes.
Competition will be fierce.Wild Animal is the only unicorn in Latin America, valued at $3 billion in 2020, another formidable competitor will be Tencent Games, the world's largest company in the industry, in Brazil, according to an exclusively published new feed.