Forget the fan: Here's the ideal solution to ending the heat in your home
In a summer where the house is the oven and hell is the refrigerator, Gree could be your savior.
One-third of the world's air conditioners are Gree.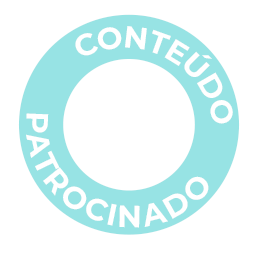 If the sweltering heat makes us run to the beach or the pool, that same temperature can turn the house into a real oven. In fact, this is a common problem in Portugal, where not all homes are built with climate-resilient insulation and finishes.
According to a study published by Quercus in 2017, 74% of Portuguese complained that their home was too cold in winter, 25% thought their home was too hot in summer, and only 1% said they lived in a "comfortable" environment". So the undeniable fact is that this situation is a tragedy for the Portuguese family.
It's for this reason, and because it's complicated to completely remodel a home, there are great solutions to keep the environment cool and comfortable at this time of year. For example, a good air conditioner cools the house more efficiently and faster than any fan. It also saves you from having to invest in various equipment throughout the year, as this unit combines the functions of all other alternatives to space air conditioners: it cools, heats and removes moisture from the environment.
Gree Air Conditioning was established in 1991, with technology, innovation and energy saving as the company's main features in the market. These products connect with Wi-Fi, Google Home and Alexa. In other words: you can connect the air conditioner however you want: from the couch, even before going home. With the GREE+ app, you can control your air conditioner remotely using your smartphone or tablet.
In addition, through the GREE+ app, you can configure and customize the air conditioner to your liking: smart swing orientation, volume control, energy-saving mode programs, custom sleep modes and configure weekly timers. In addition, all the functions of the devices are created so that you can use them in a simple and practical way in your daily life. Some air conditioning controls feature the I FEEL function, which is a sensor that detects ambient temperature and communicates with the unit to efficiently and precisely regulate temperature and airflow.
In addition, Gree equipment complies with the strictest environmental regulations: energy saving, environmentally friendly equipment, smart operation and approved refrigerants.
There are several reasons that make Gree one of the best choices on the market: starting with the reliability of the product; one-third of all air conditioners in the world are Gree and all have a four-year warranty; lower electricity bills due to the efficiency of the equipment , which is a fully connected and updated range.
Any brand suggestions?
If you're not sure which device is best for you, NiT can help. A portable air conditioner is a single unit with all components and a duct connected to the outside. It is easy to move and does not require installation, but requires a window or opening near the device for the tube to be placed.
If you want a single split air conditioner, it has an outdoor unit and an indoor unit, but it only allows the air conditioner to be turned on in one room of the house. It is more efficient than portable systems and is very easy to install by professionals.
Multi-unit air conditioners, on the other hand, have one outdoor unit that can be connected to multiple indoor units. That is, it allows to cover different rooms in the house, control room temperature individually and use different configurations for the indoor unit, although it does not allow for simultaneous heating and cooling cycles. Gree's domestic range also has U-Crown (high range), Fair (medium range) and Jump (tactical range) options. According to the needs of the space to be adapted, these three assumptions can be divided into single spelling and multi spelling.
Gree is the world's largest air conditioner manufacturer with operations in more than 160 countries and regions. Currently, it has 126 product testing labs with over 15,000 engineers. The brand produces more than 60 million units annually for the residential and commercial markets. In addition, it invests more than 1 billion euros in research and development every year.